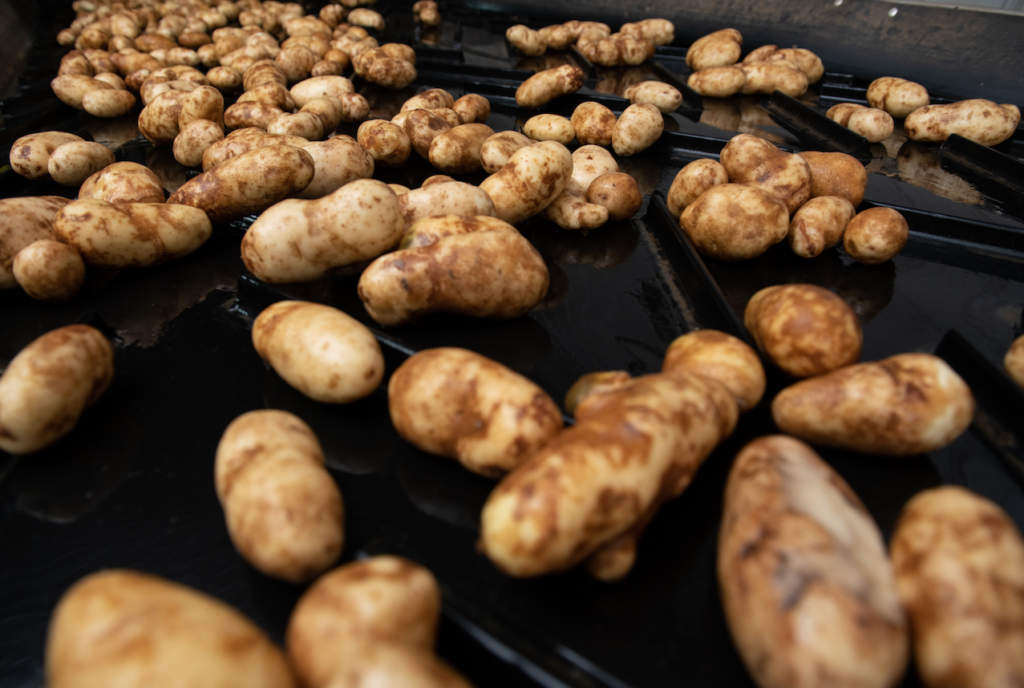 New Brunswick's fresh potato trade, in keeping with the rest of the world, continues to expand. The fresh potato market is becoming more specialized and gradually features new varieties and new products. Fresh and table potato exports counts for approximately 18% of the New Brunswick crop.
Companies doing fresh cut potatoes, prepared products and unique packaging ideas are experiencing fast and steady growth. New Brunswick was one of the first provinces to feature "cook-chill / cook-freeze" potato products.
New Brunswick fresh potatoes are traded across international borders to many countries. The United States is New Brunswick's largest foreign market, and Quebec, Ontario and Newfoundland & Labrador are the largest domestic markets. New Brunswick has potato packing facilities, which are state-of-the-art and produce consistently high quality product for consumers.
The New Brunswick Potato Shippers Association has been in existence for over 80 years. In cooperation with Potatoes New Brunswick, the shippers association monitors industry growth. PNB and the NBPSA also work on important innovations, most recently the Canadian Partners In Quality Program, a Canadian first.
Whatever the market, New Brunswick is ready to serve fresh quality product, well packaged and in compliance with marketplace requirements.